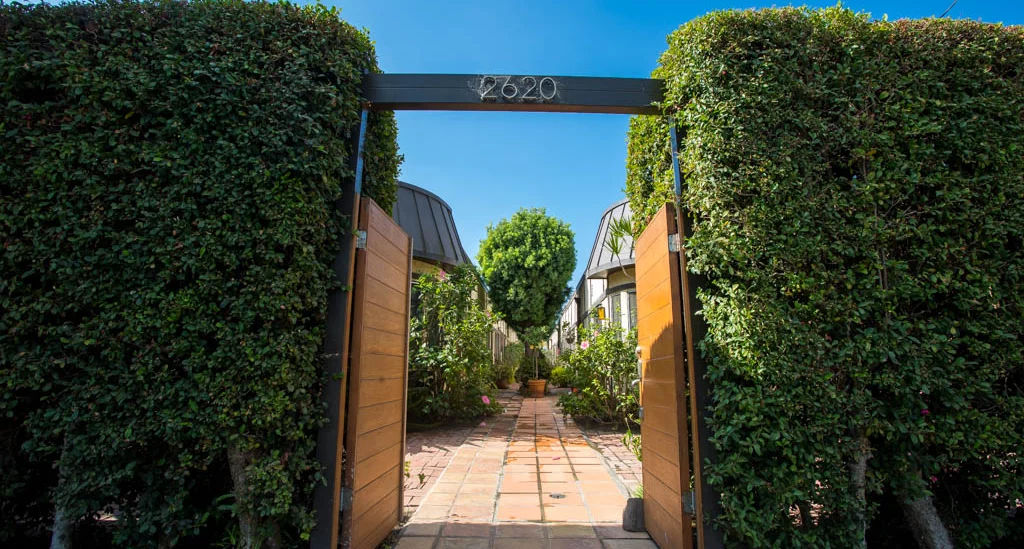 FALL IN LOVE WITH YOUR COTTAGE IN THE BEST PART OF SANTA MONICA
Santa Monica Cottages - 2620 11th Street, Santa Monica, CA 90405
MultiFamily
16 Units
Pet Friendly
Great Santa Monica Location
About Santa Monica Cottages & The Community
Fun Facts
Built in 1947
Santa Monica's 8.3 square miles have been made to be extremely bike-friendly with well marked lanes
Santa Monica has been recognized as one of the top ten sustainable cities in the United States.
About
Charming English Style Cottage in PRIME OCEAN PARK. Two front to front buildings with private patio areas full of beautiful greenery tucked away behind tall hedges.



Strongs Cottages also offers a laundry room, gated security, private garages and parking lot in the back entrance. Just a short bike ride to Santa Monica Pier, and steps away from Gelson's and many restaurants. This prime Santa Monica location makes Strong's Cottages the perfect choice.
3D Tour Sample
Explore The Location